3 Reasons to Join Now:



Receive Tenders & Quotes
Get access to all Safety & Security Tenders that match your business interest and are within your area. Sent by email and viewable online.


Advertise & Promote your Business
Advertise & Promote your Safety & Security business to 1000's of potential clients on SA's No1 Security Domain.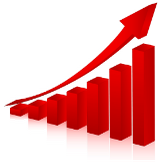 Advertise & Promote your Full Product Range
List, Advertise & Promote your full Safety & Security Product Range to 1000's of potential clients within South Africa and to the rest of the world.
Join Here now!

Welcome to:

We look forward to having you join us.
Established in 1996 www.security.co.za is now the number one Safety and Security Directory in South Africa.
If you want the best advertising, best value and best investment for your company, this is for you!
Here are just some of the many benefits you will get:
Your company will be advertised in the Top security and safety directory with the highest rankings.
Your company profile can be found by the consumer via Searches and various other facilities throughout the website.
Your company logo will be displayed in the scrolling section.
You will receive free e-mailed advices of tenders and quotations (Government and Commercial) as they come in.
Advertise any job vacancies - only for our members.
You will be able to advertise your products which are advertised in your company profile, Products listings and Searches.
If you are a small company and do not yet have a website you can use your new profile as your website address until you have your own.